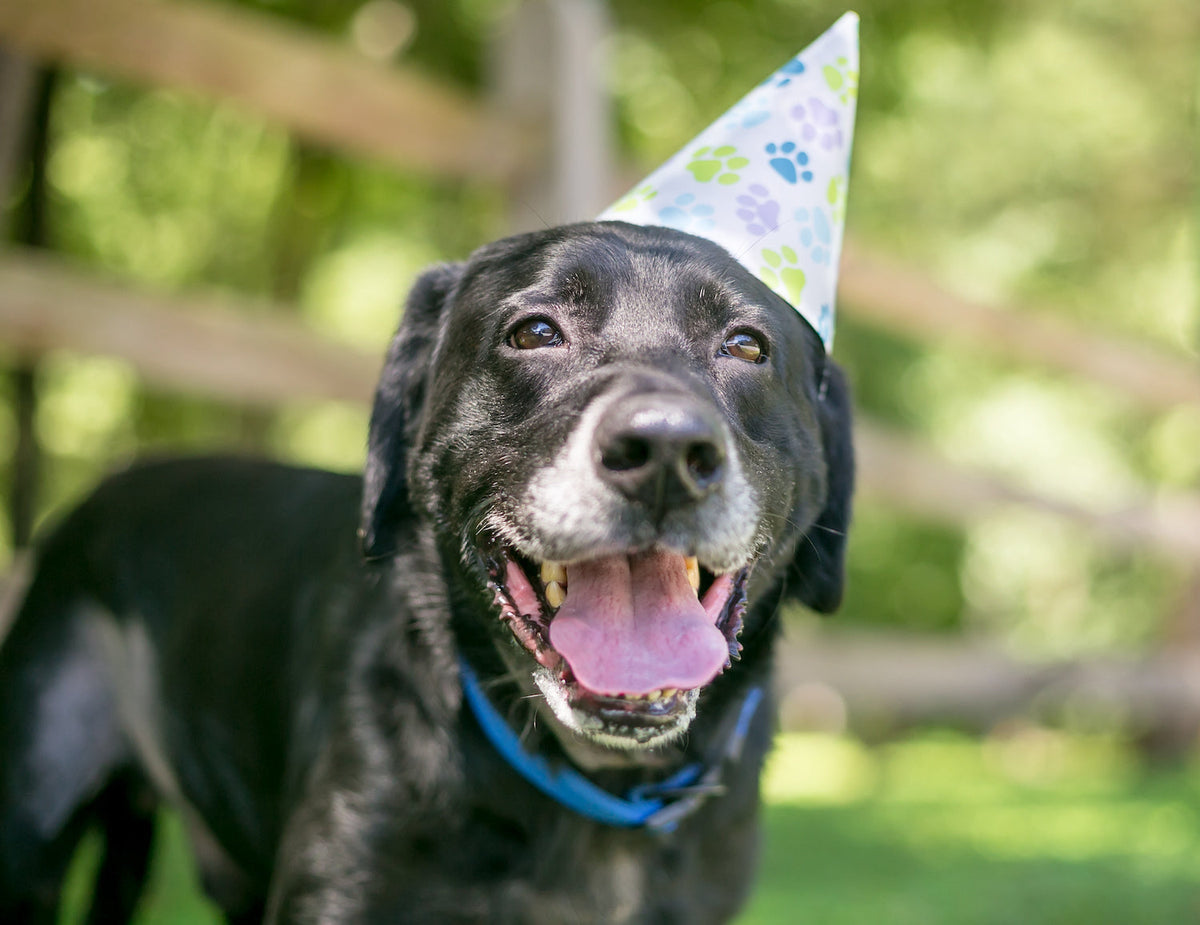 Birthday and Gotcha Day Ideas for an Extra Special Celebration
Just like human birthdays, pet birthdays, and "Gotcha Days" deserve celebration. A "Gotcha Day" is the day a pet was adopted, a day just as worthy of recognition as their actual birth date. These occasions are an opportunity to shower your dog or cat with extra love and attention, acknowledging the joy and companionship they bring into your life.
Whether it's an elaborate birthday party with friends and their pets or a quiet day spent indulging in your pet's favorite activities and Yummers recipes, these celebrations can be tailored to suit your pet's personality and preferences.
The concept of celebrating pet birthdays and "Gotcha Days" is a relatively new tradition. However, it has gained popularity in recent years, with parents going all out to make their dogs and cats feel important. With the growing trend of pet birthday ideas and parties, more parents are making time to celebrate this special milestone.
Importance of Celebrating Your Pet's Special Day
Celebrating your pet's special day is not just about throwing a party. It's about acknowledging the bond that you share and the happiness they bring into your life. Dogs and cats provide us with unconditional love, companionship, and emotional support, making our lives more fulfilling. These celebrations serve as an opportunity to express our gratitude and love for them by surprising our pets with their favorite treats, toys, Yummers, and activities.
Not only that, but these celebrations can also be good for your pet's well-being. Just like humans, pets love extra attention and pampering. It helps them feel special and can also help boost their mood and overall health.
Celebrating your pet's special day is also about creating memories. These occasions provide an opportunity to capture beautiful moments that you can both look back upon. Whether it's your pet's first birthday or tenth "Gotcha Day", each celebration is unique and holds a special place in your heart.
Fun and Unique Pet Birthday Ideas
When it comes to pet birthday ideas, there is no limit to how creative you can be. Here are some fun and unique ways to celebrate your pet's special day:
Pet-Friendly Adventure:

Plan a day out exploring pet-friendly trails or beaches. This could be a great way to let your pet enjoy some fresh air and new experiences.

Pet Spa Day: 

Pamper your pet with a day at a pet spa. They can enjoy a relaxing massage, grooming session, and even a fancy pet pedicure. You can also bring the spa home so your pet can be in a familiar environment that helps them feel safe and secure.

Pet Play Date: 

Organize a play date with your pet's favorite friends. This can be a fun-filled day with lots of games, Yummers, and activities for your pet and their friends.
How to Throw a Memorable Birthday Party for Your Pet
Celebrating a pet's birthday party requires a bit of planning and organization. Here are some tips to help you throw a memorable birthday party for your pet:
Choose a Suitable Location: 

The location should be pet-friendly and safe. It could be your backyard, a local park, or even a pet-friendly cafe. Make sure to bring a harness or a carrier so your pet stays safe and by your side during the festivities.

Plan Fun Activities: 

Organize games and activities that your pet and their friends will enjoy. This could include a fetch competition, a pet treasure hunt, or a pet-friendly obstacle course. You can hide their favorite treats and toys around the house so your dog or cat has lots to explore and find.

Prepare Pet-Friendly Food:

Arrange for pet-friendly treats and a special birthday cake for your pet made with their favorite Yummers mix-in. Make sure all the food is safe for pets and always consult with your vet before feeding them anything new.
Tips to Celebrate Your Pet's Birthday at Home
If you prefer a more intimate celebration, here are some tips for celebrating your pet's birthday at home:
Decorate Your Home: 

Decorate your home with pet-friendly decorations. You can use balloons, streamers, and banners with your pet's pictures. Make sure these decorations are a safe distance from your pet so they don't eat any of them accidentally.

Prepare a Special Meal: 

Cook your pet's favorite meal or order a special pet-friendly cake. Don't forget to include their favorite Yummers mix-in!

Gift Your Pet: 

Surprise your pet with a new toy or a fancy new collar. This will make them feel even more special and loved. You can also bring home a new recipe for them to try so every meal is crave-worthy.
Gift Ideas for a Pet's Birthday or Gotcha Day
When it comes to gifts for a pet's birthday or Gotcha Day, consider items that will add joy to their life. This could be a fun toy, a new Yummers recipe, a comfortable bed, a stylish collar, or a fancy pet feeder. You can also consider personalized gifts like a custom pet portrait or a pet name tag.
Pet-Friendly Cake Recipe for Celebrations
Celebrating a pet's birthday is incomplete without a special birthday cake. 
Making the Most of Your Pet's Special Day
Whether it's a grand party or a quiet day at home, what matters most is that your dog or cat feels loved on their special day. The goal is to celebrate the joy and companionship they bring into your life. So, go all out and shower your pet with all the love, Yummers, and attention they deserve!